"Fall Names"
A Desert Willow Aussie Production
Starring
Rita Hayworth & Chub Sullivan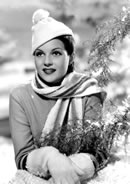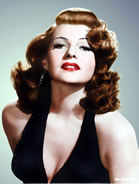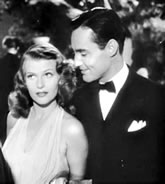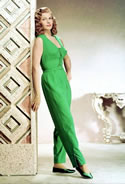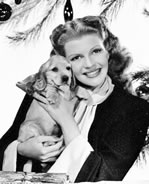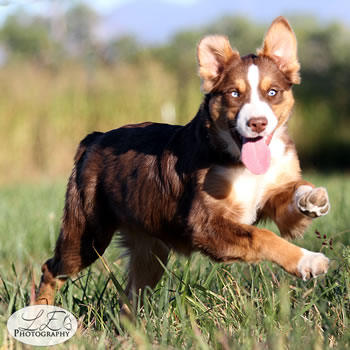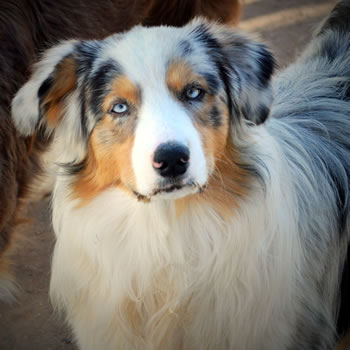 Rita & Sullivan
First Litter together!


FYI: Desert Willow Aussies does not post or begin showing litters until the puppies
are at least 14 - 16 days old...We "Temperament Test" when eyes open up
AND make sure they are all Healthy, Fat & Happy first! Get onto our Reserve List today
to be matched with the RIGHT Aussie for your life.


"Maple" Leaf
Meaning: If you have this tree in your yard, you might enjoy a
better sense of balance & promise in your life.
Blue Merle Female
New Home: Issak & Rebecca - Rio Rancho, New Mexico!



Archer
Meaning: The name Archer is a French name.
In French the meaning of the name Archer is: A bowman. An English surname.
Red Tri Male
New Home: Eric & Ellen - San Diego, California
Owners of TWO Desert Willow Aussies!


Indian "Summer"
Meaning: is a period of unseasonably warm, dry weather that
sometimes occurs in autumn in the Northern Hemisphere. ...
Above normal temperatures, occurring late-September to mid-November.
Black Tri Female
New Home: Clint, Rachel, Emma, Daniel, Evan, Preston & Luke - Albuquerque, New Mexico!



Harvest "Moon"
This special moon got its name because the immediate moonlight
allowed farmers to continue harvesting even after the sun had set.
Color & Gender
New Home: Andrew & Lauren - Columbia, South Carolina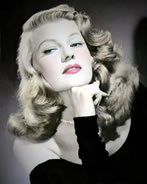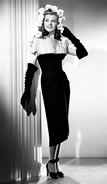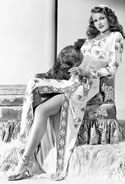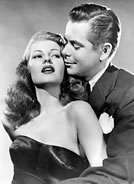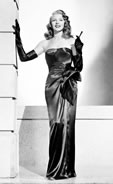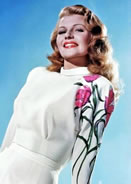 Mini Biography of Rita Hayworth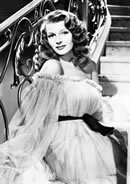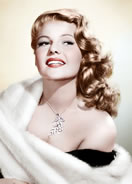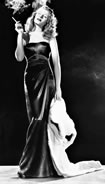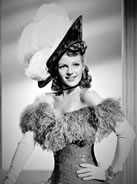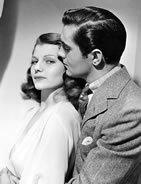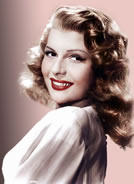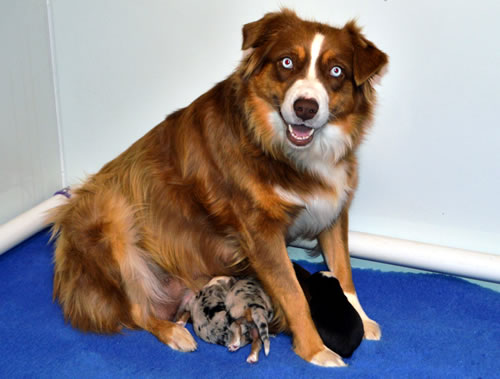 MUSH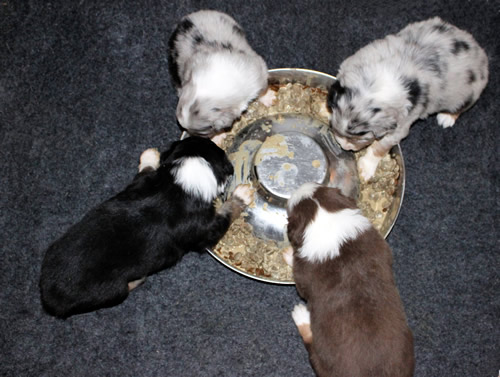 To see more pictures, click photo

PUPPY VISIT DAY!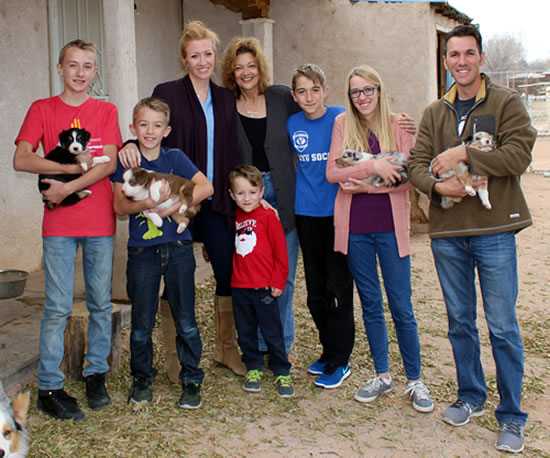 Click Photo to see more Pictures!

Time to go!

Click the Picture above for more Photos!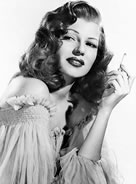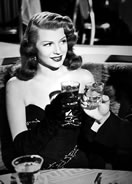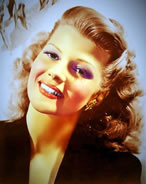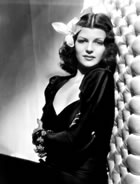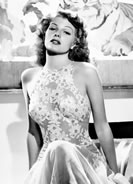 Margarita Carmen Cansino was born on October 17, 1918, in Brooklyn, New York, into a family of dancers. Her father, Eduardo was a dancer as was his father before him. He emigrated from Spain in 1913. Rita's mother met Eduardo in 1916 and were married the following year. Rita, herself, studied as a dancer in order to follow in her family's footsteps. She joined her family on stage when she was eight years old when her family was filmed in a movie called La Fiesta (1926). It was her first film appearance, albeit an uncredited one.

Rita was seen dancing by a 20th Century Fox executive and was impressed enough to offer her a contract. Rita's "second" debut was in the film Cruz Diablo (1934) at age 16. She continued to play small bit parts in several films under the name of "Rita Cansino" until she played the second female lead in Only Angels Have Wings (1939) when she played Judy McPherson. By this time, she was at Columbia where she was getting top billing but it was the Warner Brothers film The Strawberry Blonde (1941) that seemed to set her apart from the rest of what she had previously done. This was the film that exuded the warmth and seductive vitality that was to make her famous. Her natural, raw beauty was showcased later that year in Blood and Sand (1941), filmed in Technicolor. She was probably the second most popular actress after Betty Grable. In You'll Never Get Rich (1941) with Fred Astaire, was probably the film that moviegoers felt close to Rita. Her dancing, for which she had studied all her life, was astounding.

After the hit Gilda (1946), her career was on the skids. Although she was still making movies, they never approached her earlier success. The drought began between The Lady from Shanghai (1947) and Champagne Safari (1954). Then after Salome (1953), she was not seen again until Pal Joey (1957). Part of the reasons for the downward spiral was television, but also Rita had been replaced by the new star at Columbia, Kim Novak. After a few, rather forgettable films in the 1960s, her career was essentially over.

Her final film was The Wrath of God (1972). Her career was really never the same after Gilda (1946). Her dancing had made the film and it had made her. Perhaps Gene Ringgold said it best when he remarked, "Rita Hayworth is not an actress of great depth. She was a dancer, a glamorous personality, and a sex symbol. These qualities are such that they can carry her no further professionally." Perhaps he was right but Hayworth fans would vehemently disagree with him. Rita, herself, said, "Every man I have known has fallen in love with Gilda and wakened with me". By 1980, Rita was hit with Alzheimer's Disease. It ravaged her so, and she finally died at age 68 on May 14, 1987, in New York City.

- IMDb Mini Biography By: Denny Jackson