---

Desert Willow Aussies - Planned Litters
Specializing in ~ Companion ~ Sport ~ Herding ~ Service


"Truly great friends are hard to find, difficult to leave, and impossible to forget."

Our Puppy Parent Approved "Temperament Testing Program" and Promise to you.
We temperament test all our puppies to properly place them in to the right homes for their temperaments and drive.
This process begins when the puppies are 2 weeks old. We respect these are working dogs and make it our
priority to place dogs where both Owner and Aussie will be happy for years to come, it's our guarentee. We are careful to
understand your world through our ONLINE APPLICATION process to FIT you with the right dog. If you have
children, it is my belief the temperament must be a fit for your kids 100% to properly train and socialize to your children.
In all cases I will work to find the right dog and encircle you with many paths of support to properly train, feed, vaccinate and
more for a successful journey with your Desert Willow Aussie.

Good read (video) to determine if an Aussie is good fit for you and your family. CLICK HERE
We are expecting a litter, November 15, 2023
Contact me direct at:
desertwillowaussies@startmail.com
505.620.3436 (Cell)
for more information.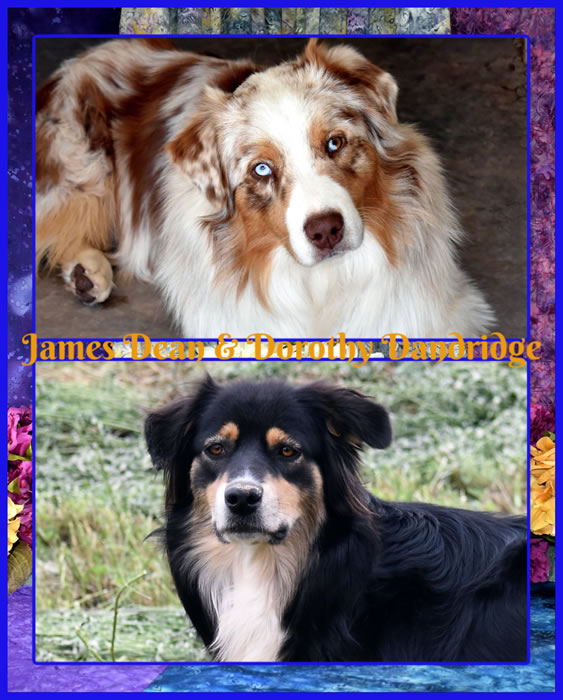 JAMES DEAN & DOROTHY DANDRIDGE
Due to arrive November 15, 2023



Ground Transport available
From our door to yours!
Please bookmark this page to see if we have any available puppies from the shown litters. If you are interested
in an Available Puppy from the litters below or our upcoming litters, go to our Policies page to find the link to
our Online Application and PRICING. There you will also find more information on pricing and details about our Kennel.

Our Puppy Parent Approved "Temperament Testing Program" and Promise to you.
DWA guide for placing puppies: At birth the observation begins. About two weeks of age, we begin temperament testing. It is of the up-most importance that we place the right puppy with the right parents. While not 100%, we do have a pretty darn good track record. Many folks will ask, "how do you do that, especially at such a young age?" A lot has to do with studying our dogs, their temperaments, and owning apart of their lineages. Past that, I fail terribly at being able to put this process into words because this has been a work in progress for nearly 11 of our nearly 14 years of breeding. Then on the inside of this is that extra something alive within enough to see what my gut is sharing. I'm confident with my process, always hoping to get even better and enjoy the feed-back I get from puppy parents.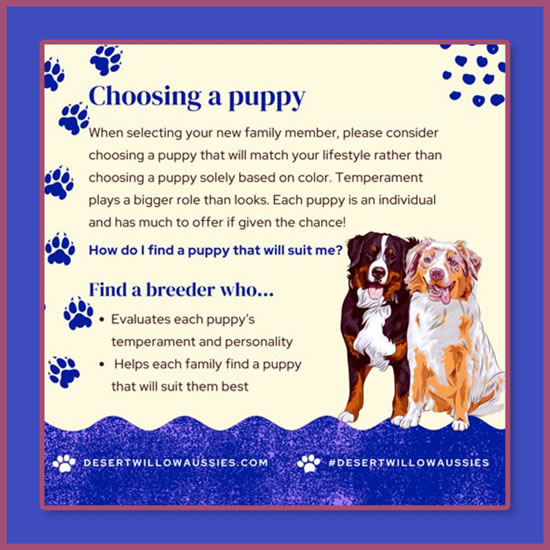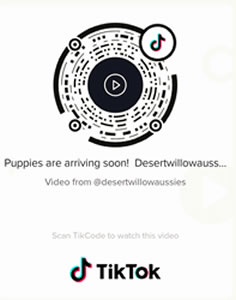 Check back for updates!
If you are interested in one of our Spring Litter's, please take a moment and fill out the Online Application on our Policies Link There you will see pricing and the nuts and bolts of what we do. When we recieve your Online Application we will contact you direct by phone!


Also Visit our Available Page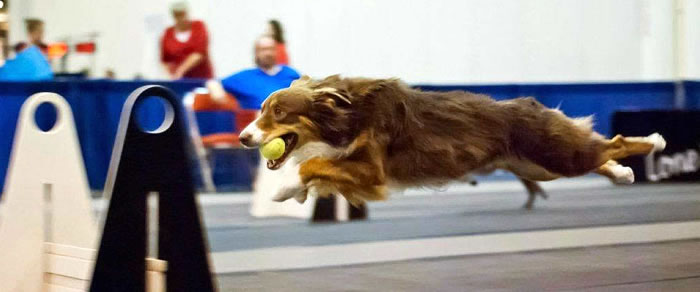 Limitless Pawsibilities
Desert Willow Aussies In-house RemoteTraining Specialist
Training your Aussie has never been easier!



Want a tail? We can do!


Stay0 in our LOOP! Like us on Facebook too!



We add new pictures to this Album often.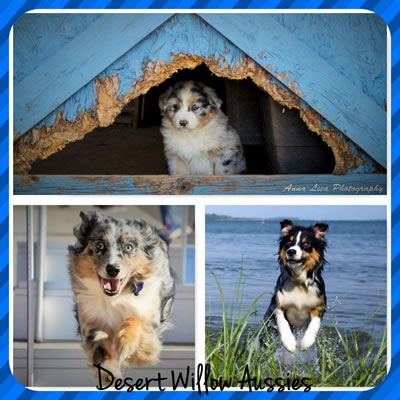 Posted by DESERT WILLOW AUSSIES

Click the picture to scroll threw our album.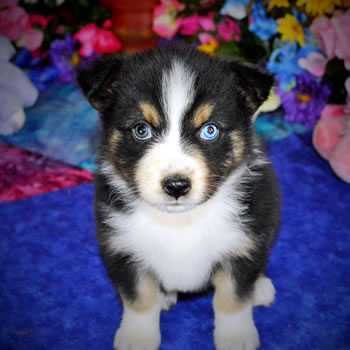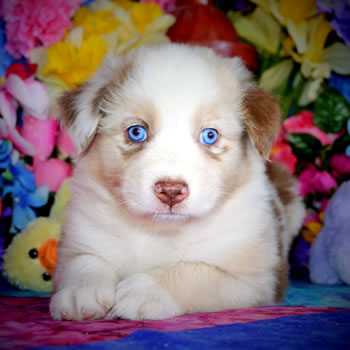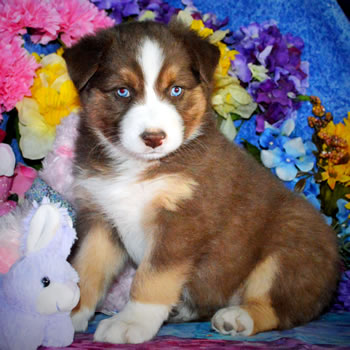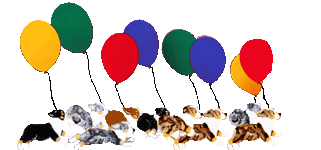 We have some very exciting Litters planned!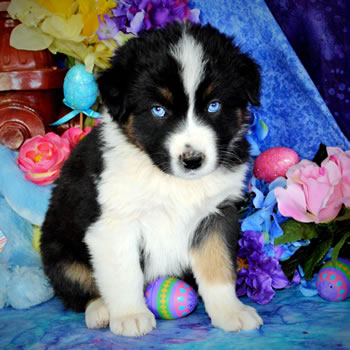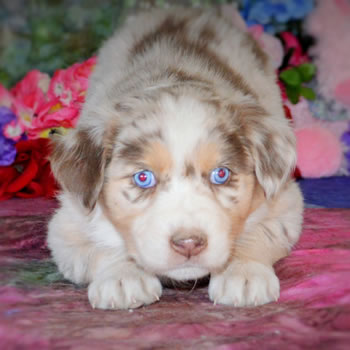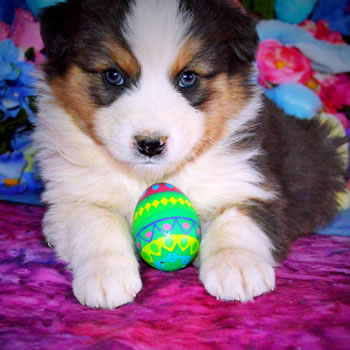 OUR 2013 DESERT WILLOW AUSSIE REUNION - (Hosted in) CHAMA, NEW MEXICO

Please double-check that your e-mail address
is correct before submitting!

Desert Willow Aussies STETSON - Dock Jumping DREAM!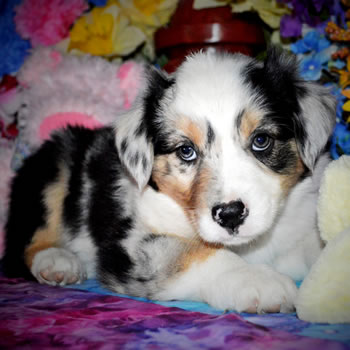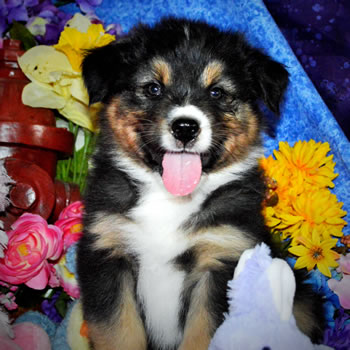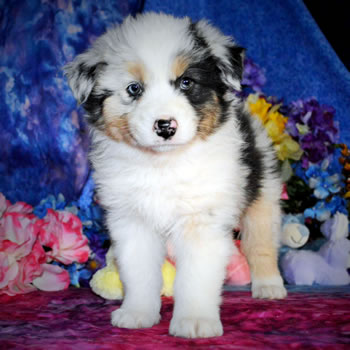 My little Aussie Puppy: A heart-beat at my feet.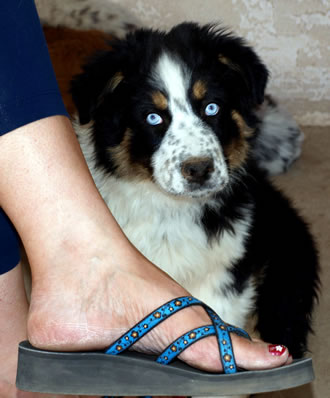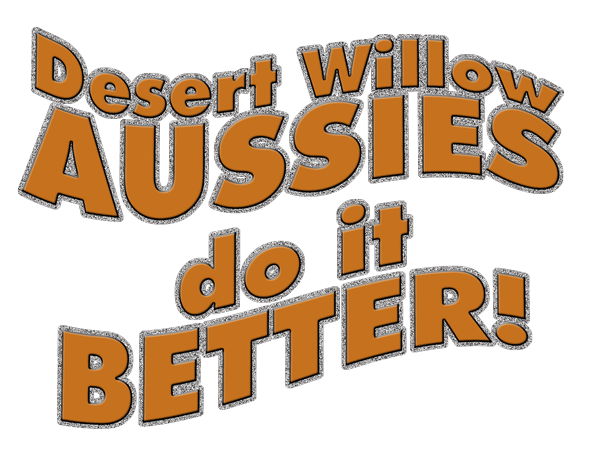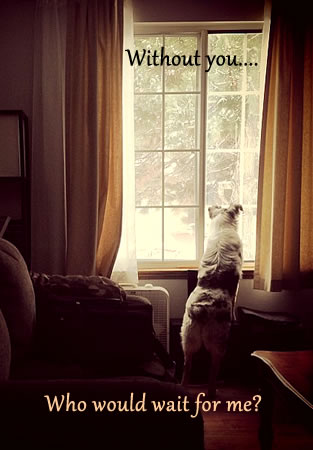 If you you are interested in one of our litters, please take a moment and fill out the Online Application

John Rosner's DWA Arroyo the snow dog!

Make a Paypal deposit on your Desert Willow Puppy!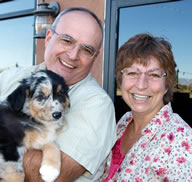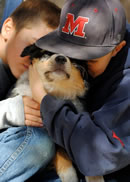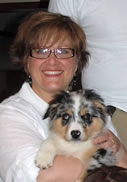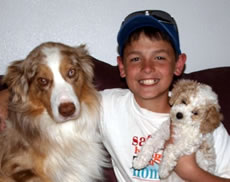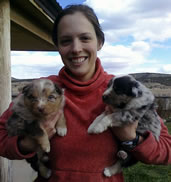 "Everyday we are together is the greatest day of my life. I will always be yours." - From The Notebook


Happy New Year!

Photos are compliment of our own Julianna Gorduyn...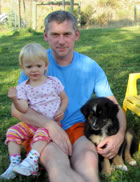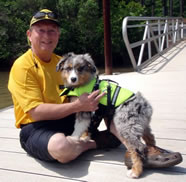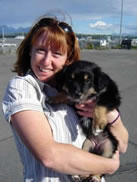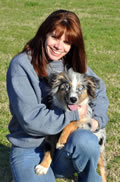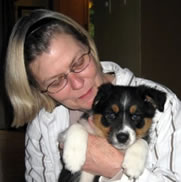 We sat side by side in the morning light and looked out at the future together...
Theresa, I had to email you when I came across your website today. I was G

oogling

"Australian Shepherds" when Desert Willow came across my screen. Our beloved Charlie, an

Aussie

we rescued at 5 months old, passed away in September of 2010. He had a congenital heart defect and eventually his murmur was "audible" from several feet away. It was the most heartbreaking experience for our family to lose him (as he was my two year old son's best friend).


It has been nearly two years and I am beginning to have that tug at my heart that we are getting closer to being ready for another furry member of the family, so I began a little Internet search and showing my kids puppy pictures. I cannot get over the beautiful dogs you are breeding! I have never seen more gorgeous markings. What caught my attention, though, was a dog that already has a home, JD Hanley. I gasped out-loud. My childhood dog was an Aussie stray we named Kalieja. He was black tri with a white stripe down his muzzle, little brown cheeks and eyebrows, a touch of white on his chest and same eyes. I couldn't believe it when I saw this pup and I felt like I was supposed to be on your site.

There isn't much point to my email except to say that while I have always maintained I would never pay the money it costs for a purebred dog, I now believe I was wrong. When we are ready, I hope that we can get an Aussie from Desert Willow. Even with so many strays out there, I've found it's important to know the temperament of the dog, and if the pup is good with small children, and I MUST be sure we don't go through the heartbreak of losing another dog at such a young age to a congenital defect. From what I have read, you are amazing, kind, responsible breeders and I look forward to doing business with you. =)

Amy Martin, Arizona
Amy now has her new boy - Jorge aka Murray... Welcome to our family Amy!
To see Murray CLICK HERE
To read our Testimonials - Click HERE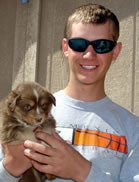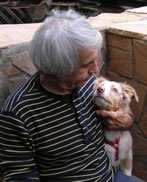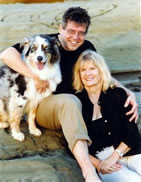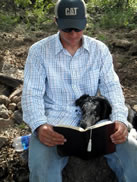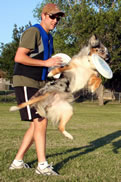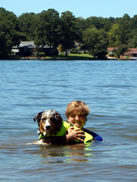 "I don't wish to be everything to everyone, but I would like to be something to someone."

Why Own an Aussie???
Why own an Aussie? There's a danger you know, You can't own just one, for the craving will grow.
There's no doubt they're addictive, wherein lies the danger. While living with lots, you'll grow poorer and stranger.

One dog is no trouble, and two are so funny. The third one is easy, the fourth one's a honey.
The fifth one's delightful, the sixth one's a breeze, You find you can live with a houseful of ease.

So how 'bout another? Would you really dare? They're really quite easy but, oh, Lord the hair!
With Aussie's on the sofa and Aussie's on the bed, And crates in the kitchen, it's no bother, you've said.

Your life-style has changed. Things won't be the same. Yes, those Aussie's are addictive and so is the dog game.
Desert Willow Aussie's - When only the BEST will do~!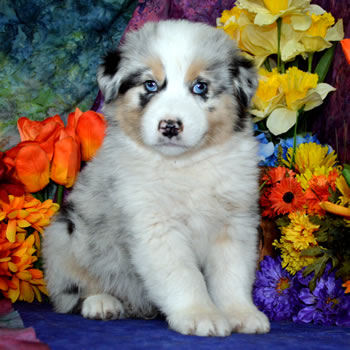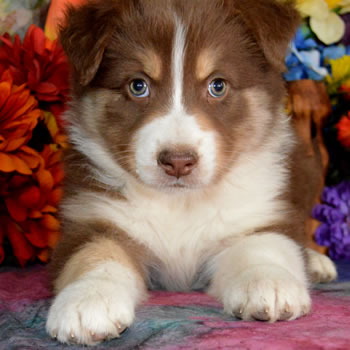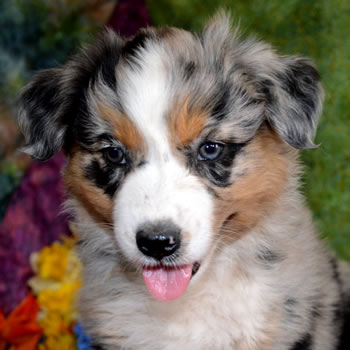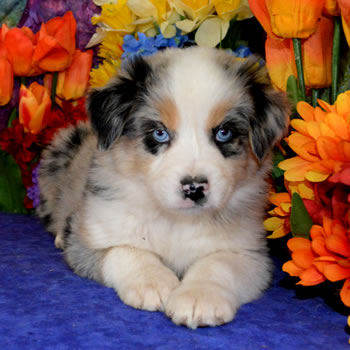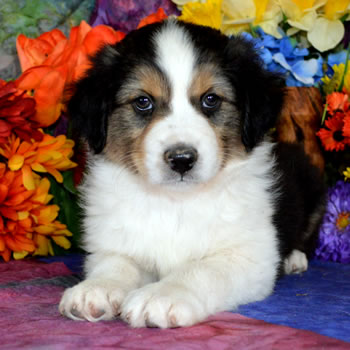 Why God made a Dog?